Why Choose Trenchless Sewer Repairs?
The primary advantage of trenchless repair methods is in the name: we do not have to dig large trenches to excavate your damaged pipe. As a result, we can repair sewer lines faster than ever before, restoring your peace of mind and ability to go about day-to-day tasks. Aside from speed, less digging means lower labor costs, which can help you save money on getting crucial repairs.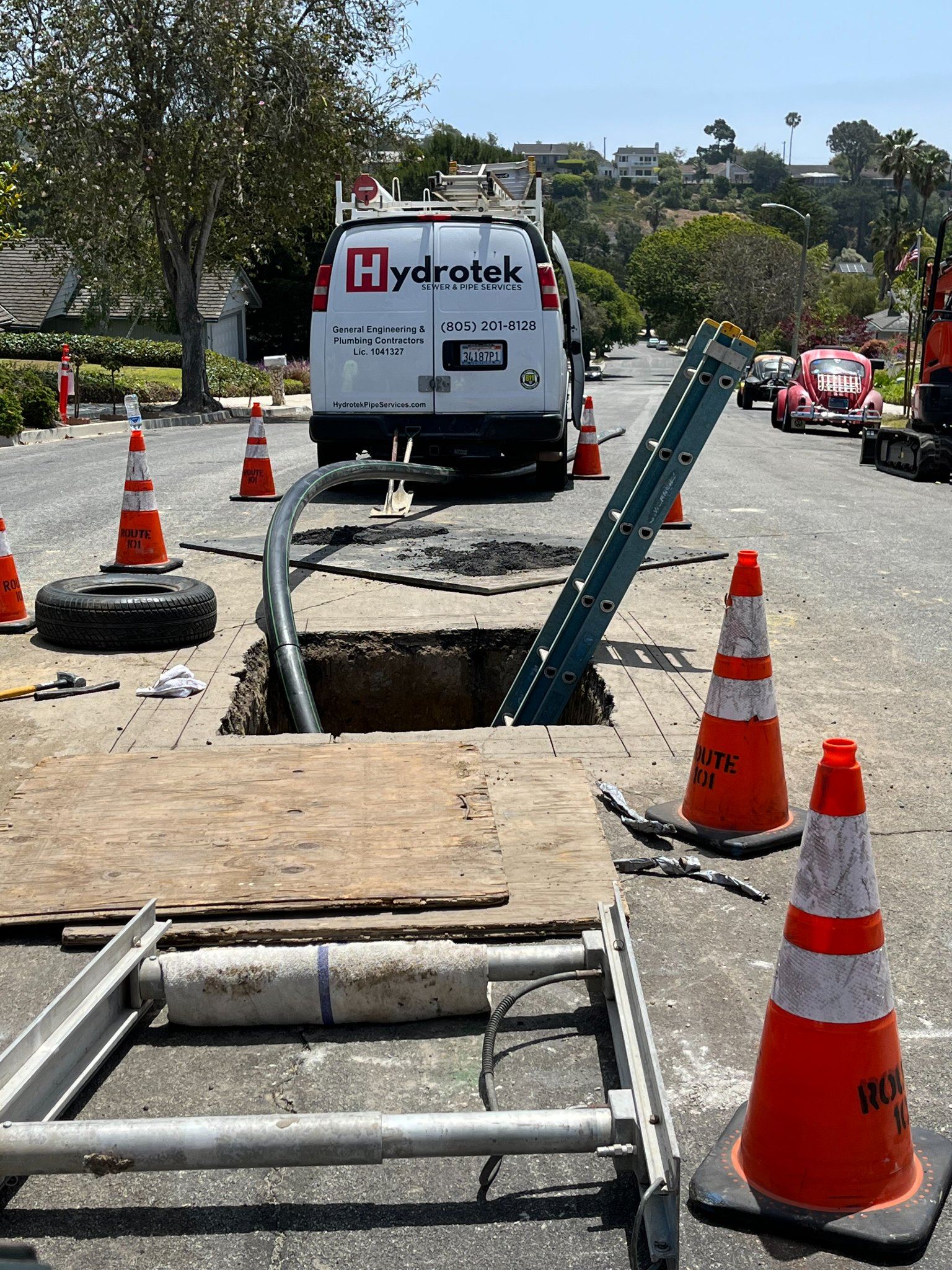 If your lateral sewer line is in poor condition, consider our Ventura trenchless repair services. When you call us, we can use our sewer camera inspection technology to locate the issue with precision and then make a recommendation for the method of repair that would be best. We have more than 30 years of industry experience, so you can trust that no matter the situation, we have seen something similar and have the skill and know-how to get the job done right.
Call (805) 243-0654 or contact us online to get a free estimate. We proudly serve properties in both Ventura and Santa Barbara Counties.
Ready to Get Started?
Contact our team below or call (805) 243-0654.
Why Choose Us?
High-Quality Customer Service
During the last 3 decades, we have continued to remain dedicated to giving you the absolute best in repair or replacement options.
"Hydrotek is by far the best plumber I have ever used."

- Kim Wizer
More Reviews
Dedicated to the Latest Technologies to Deliver the Best Repair & Replacement Solution

Licensed & Insured Plumbers Serving Ventura, Santa Barbara & Surrounding Areas

Experts in Drain & Sewer Services for Over 30 Years

Free Estimates on Replacements or Upgrades
We'll Get to the Root of the Problem & Get Your Utilities Flowing Quickly
SEWER & DRAIN Specialists